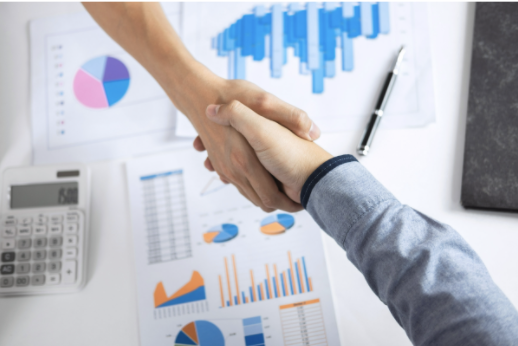 Whittock Consulting Limited acquires client base of TJS Business Solutions Limited
July 2021
Whittock Consulting Limited (WCL) are pleased to announce its successful acquisition of the accounting client base of TJS Business Solutions Ltd (TJS), allowing its current owner to focus on its coaching business.
WCL, based in Warmley, Bristol, has seen significant organic growth over recent years and has now taken the plunge with its first acquisition.  Established in 2013, WCL has rapidly become the trusted accountancy partner for companies all over the South West and are excited about being able to assist more businesses.
"We have been speaking with Tim for a number of months and are now pleased to be able to make this announcement.  The fact that the majority of his existing clients are on Xero makes these types of acquisitions much easier than in the past.  We are now working hard to transition the new clients across to us in a seamless manner."
However, WCL are not resting on their laurels.  "We have a clear vision for the next 5 years and we see this as the first of a number of acquisitions moving forward."
TJS, based in Chipping Sodbury, is a traditional accounting firm with a business coaching arm.  Its owner, Tim Seymour, is now excited by the opportunity to focus on coaching business owners, with the confidence that WCL will be able to service his accountancy clients to the high standard they have come to expect.
"I am really pleased with the agreement, safe in the knowledge my accountancy clients will be looked after professionally and efficiently by the team at WCL. I look forward to ensuring there is a seamless transfer of my clients to WCL."
TJS will be launching their new product, an online coaching programme called "The Profit Programme", which is already proving successful as it nears completion of its beta stage, with all 4 clients progressing with positive results.
"The Sale of the Accountancy side of my business enables me to concentrate 100% on the coaching programme I offer to business owners, whereby I help them to maximise their profits and increase their bank balances not only in their business but their personal incomes too."
The deal was brokered by Paul Tilson, of Bristol Business Brokers, who says:
"At the beginning, Whittock Consulting laid out their acquisition plans in a short, medium and long- term perspective. This was key for Bristol Business Brokers as it allowed us to build a specific time-based pipeline of opportunities. They were very clear in terms of the type of business they would consider for acquisition, based on business structure, client type and systems and processes adopted to allow the transition into Whittock Consulting to be as seamless as possible."