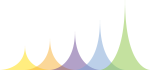 PAYROLL
Whether you are taking on your first member of staff or have many employees already getting your payroll right is key to any business. Until you get larger, companies find that it is easier and more cost effective to let us handle their payroll requirements on their behalf.
Increased complexity under RTI means that sadly there are more things to go wrong.
We will happily process your payroll for you, either weekly or monthly, advise you of the amounts to pay and make the necessary filings with HMRC.
Read more

YEAR END
We offer two types of service for year-end depending upon whether you are a sole trader or a limited company.
Sole traders are managed entirely in house by our experienced team, who will calculate your profits for the year, make the necessary filings with HMRC and inform you of the amount of tax that needs to be paid over under the self assessment scheme.
With limited companies, we prepare the majority of the working papers in house and then team up with a local firm to make the necessary filings.
Read more