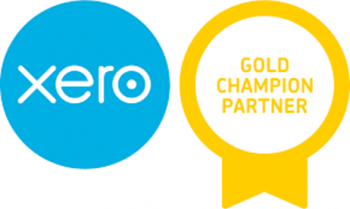 Whittock Consulting Ltd is awarded Xero Gold Partner status.
We are delighted to announce that Whittock Consulting Ltd have achieved Xero Gold Champion Partner status. With the additional training our team receive, we are now able to provide the highest level of service and value add to our clients.
Whittock Consulting Ltd was set-up in 2013 with a view to supporting growing businesses with outsourced Finance Director services, ideal for companies that don't require a full-time FD but want the benefits they provide.
The firm also offers a full range of accounting services, which include bookkeeping, payroll, year end and management accounts; as well as business law services, which include assisting with commercial matters, company secretary duties and employment law.
In order to offer a complete service, Whittock Consulting decided to offer a cloud-based accounting solution and elected to partner with Xero to deliver its cloud platform and serve its client base.
"Getting Gold Partner status is a significant milestone which we are delighted to achieve.  Xero benefits our clients by providing 24/7 real-time access to their accounts, which also makes it easy for us to view their current financial position and give business and financial advice at any time, not just at year end"  Brad Whittock, Managing Director
What Is Xero?
Xero is a leading accountancy software platform that we recommend to all our clients. It does all the heavy lifting and has time saving tools to allow you to concentrate on running and growing your business:
Stores all your data safely in one place, so no need to worry about security
Allows you to access vital business information at any time and from any device
Enables you to keep your books up to date by automatically updating  bank transactions and invoices
Helps you manage payroll, payables, invoices, VAT, reporting and much more
Is supported by a team of experts 24/7
There is also a whole marketplace of add on applications to streamline key business processes – from scanning an invoice and it automatically appearing in Xero, to online payment aps like Stripe, GoCardless and others, that integrate with your accounting system.
But what Is Gold Partner Status?
Gold Partner status is awarded to a small number of firms who demonstrate expertise in using Xero over a sustained period of time. Partners have to demonstrate a thorough understand of the software, work with a large range of clients and be committed to keeping on top of Xero's technical developments and new features. In addition, all Xero advisors undergo rigorous training and have to attain individual certifications.
In short, working with a Gold Partner ensures you get access to a team of truly expert advisors, vouched for by Xero themselves.
What Does This Mean For You?
Being a Gold Partner doesn't just mean we've had the seal of approval from Xero. It also gives us even more ways to help you run your business.
Depending on how much support you need, Whittock Consulting can help you get the most out of your Xero software with:
A one-time consulting session to get you set up and comfortable using Xero
Delivering a comprehensive training program for your staff
Ongoing support
Full accounting and bookkeeping services, including payroll, year end and management accounts
"This award reflects the commitment and knowledge of our team in supporting our clients. Achieving Gold Partner status as Xero Accountants inspires us to train and develop further as experts in using technology to make our clients business lives easier", James Comer, Practice Manager
If you are new to Xero, we can help. Whether you are moving from an alternative clod based solution or working from spreadsheets, we will guide you through the data migration process,  or we can do this on your behalf.  Our experienced team will then train you to use the software, provide ongoing support and help you get the best from the system.
So, before you choose a Xero accountant, do you research and make sure you look for the Gold Partner stamp.
As a Xero Gold Partner, we can support your accounts on Xero and provide accounting services that suit your needs. Whether you're looking to get set up on Xero or need help managing your Xero software.  Please get in touch to discuss how we can help you unlock your business' potential.