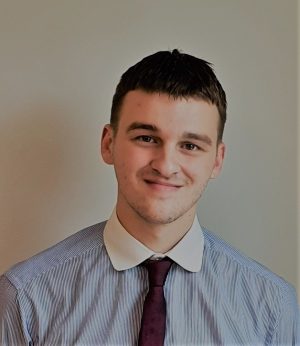 Meet our Apprentice Troy Groves
Meet our Apprentice, Troy Groves. Already a valued member of the team, Troy is contributing his growing expertise to benefit Whittock Consulting Ltd's clients while continuing to develop his career in finance. He recently passed his Level 2 AAT exam with flying colours and has now commenced his level 3 qualification.
What's your background and what brought you to Whittock Consulting Ltd?
I grew up in Yate and then moved to Thornbury, so I'm pretty local. I've worked in various industries, but all have had a focus on building positive relationships with clients and customers, and that's what I hope to do as I advance my career in finance.
WCL has a reputation for supporting and developing trainees and that's certainly something I'm experiencing as a reasonably new member of their team — I've been made to feel very welcome and have already learnt so much.
What made you the perfect fit for Whittock Consulting Ltd?
I'm in the early stages of my career in finance so I've got a lot to learn, but also a lot to offer — I'm AAT Level 2 qualified and at Whittock I can use my skills in bookkeeping and payroll to benefit clients, while building on my expertise as I learn from their experienced and knowledgeable team.
What does your average working day look like?
I assist with general bookkeeping and with the payroll process. I am also working towards achieving the AAT Level 3 qualification. I like the balance between having my own workload and observing and learning from my colleagues.
What most inspires you about working for Whittock Consulting Ltd?
The team at WCL are so driven, knowledgeable, and focused on helping clients — it's infectious! I've really enjoyed meeting and getting to know them all. I've already received so much support and encouragement and I'm inspired every day to develop my skills and expertise.
What's life like outside of work?
I love football — I used to play for Thornbury Baptist Church and still get out on a pitch as often as I can.
I'm also a keen runner — I'm currently training to run a 10K race with my mum to raise money for the British Heart Foundation. My goal is to one day run the London Marathon in aid of Cancer Research.