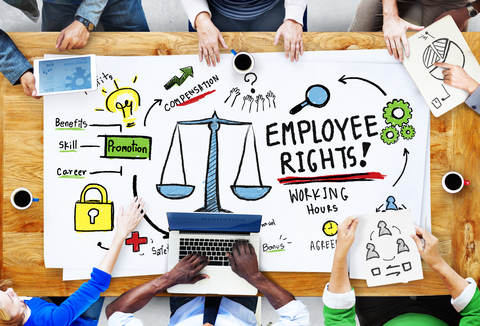 Employment law, is it such a headache?
Whether you are a first-time employer or an established business with several employees, trying to keep up with the requirements of employment law can be at times feel like walking through a minefield.
Below are some simple steps to take to help give you confidence that you can navigate through that minefield!
Who is responsible?
Review who has overall responsibility for HR in your organisation. Some businesses will have a dedicated HR team. If you do not have that luxury, who is responsible? Is it the managing director or the facilities manager who mentioned that they dealt with HR in their last job? With that in mind:
Is that individual comfortable with their knowledge? Do they need assistance or training to update themselves?
Are they able to assist supervisors/managers in your workforce who also have a responsibility to put daily HR practices in place?
Are your supervisors/managers comfortable in handling the day to day employment enquiries from sick leave to performance?
Does your workforce know who is responsible for which element i.e. if they have an issue, where do they go?
Review HR Policies
Undertake a review of your HR policies. Businesses change all the time and policies will likely need to be refreshed to reflect not only legislation but your message to your workforce.
You may also want to consider how your staff gain access to the handbook. Are they given a copy when they join which is conveniently forgotten about and lost over time or can they access a copy via your electronic systems? Do you know if they have even received a copy or read it? It is difficult to impart a message if it is not being received in the first instance.
Know your employee data
Check how you capture your employee data. From a practical perspective, (not GDPR although important!) how do you know when staff are on holiday; if and for how long they have been ill; that their training is up to date and that they have had appraisals. Does your HR system (be it excel spreadsheets or a specialist HR software) live up to scrutiny?
Employment Contracts
Can you say with confidence you have signed employment contracts from every member of your team? Employees should be issued with a contract within the first 8 weeks of employment. Ideally, they will have also signed and returned a copy to you. The signed copy provides you with evidence that they know what their working terms are.
Secondly, you should also double check the contracts of those who have been with you a while, particularly where changes have occurred. If someone has recently been promoted, do their contractual terms reflect their new position?
For any further help or advice on employment law matters please contact us on 01225 585756 or email us on [email protected]