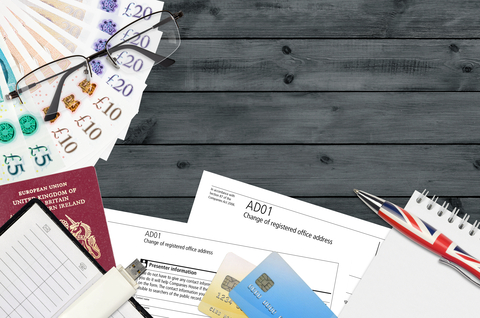 Companies House – a few changes
Companies House has issued guidance to its customers regarding accessing its services during the ongoing pandemic. Companies House is trying to make access easier utilising electronic means. As such it is encouraging us where possible to meet filing requirements via the online portal.
Currently accounts, confirmation statements, certain changes to the company and closure can be filed online.
They have now:
Enabled companies to request the authentication code be sent to a home address rather than the registered office. The authentication code is needed to access the online portal. Normally it is sent to the registered office by post. This is a temporary measure to assist those who cannot access the registered address due to Covid 19.
Extended certain filing dates. During the summer they automatically extended dates for the filing of confirmation statements and accounts. So please check to see your new dates if you think you may have been due to file soon. Of course, if you are ready to file the documents, there is no point in delaying this.
NB – Companies House had also during the height of the pandemic suspended strike off actions. However as of 10th October 2020, if Companies House have reasonable cause to believe a company is no longer carrying on business or is in operation it will seek to remove companies from the register. If a company is in default, for example it has not filed its confirmation statement, then outstanding documents must be sent to Companies House urgently.
Added the ability to file more forms and documents electronically. For example, if a document had been filed incorrectly and a second version with the right details had to be sent, Form RP04 together with the correct document had to be sent by post for filing. However, Form RP04 for certain documents can now be filed online. These documents are incorrect confirmation statements, return on allotment of shares and appointments of directors. However, it is a mixed blessing as other information still has to be sent by post. Please see the link for more information: https://www.gov.uk/government/publications/file-a-second-filing-of-a-document-previously-delivered-rp04
Finally, the Government recently announced that Companies House is to be reformed with the aim to clamp down on fraud and money laundering. As a result of the consultation the main headline is that new directors will not be appointed until their identity has been verified by Companies House. As for when this will come in, we have not been provided with any timescales, so watch this space.
If you have any concerns with regard to filing documents with Companies House or need guidance with what documents need to be filed and when, please contact us on 01225 585756 or [email protected] and our company secretarial team will be in contact to assist.